Pine Barren Venom Jeep Club never seems to run out of things to do. Meet and greets, woods rides, charities, parades, food, and now Adopt-A-Highway! PBVJC has adopted a 2-mile stretch of US Route 206 in beautiful Shamong New Jersey.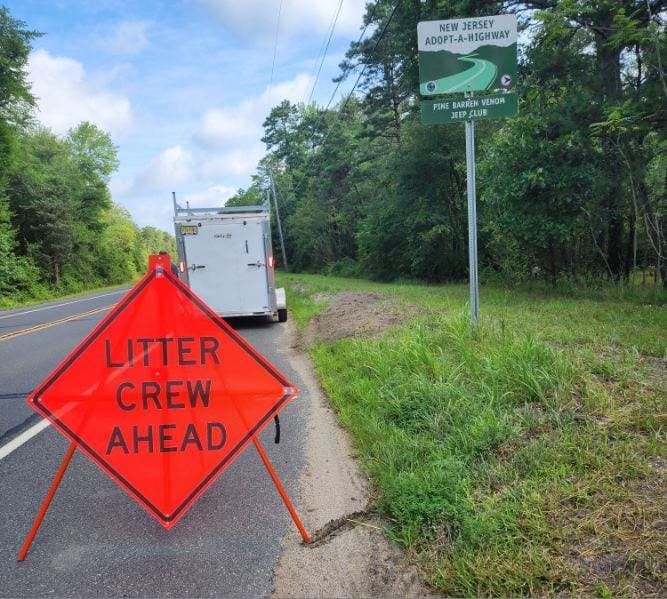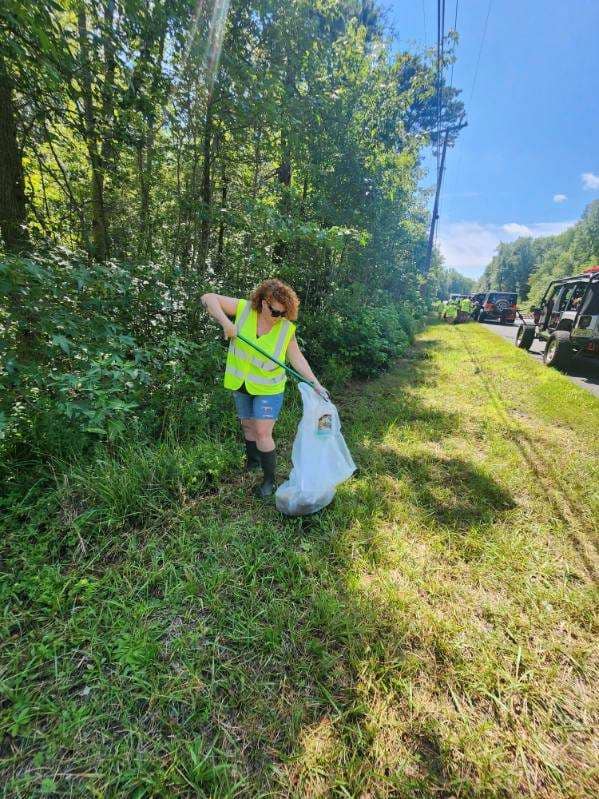 PBVJC, a non-profit 501c3 organization and Jeep club, offers its members a ton of activities to get up, get out, get moving, and give back. Being involved in the community is a favorite pastime for club members. PBV officially adopted a section of a very busy roadway that the majority of members call their stomping grounds.
The members of PBVJC who are involved in this spin off group called PBVJC "Clean-Team" braved 97-degree heat. The sun beat down and the bugs were biting, but that didn't stop this crew. The team cleaned a 2-mile stretch spanning from the Atsion Mansion to the famous Pic-a-Lilly Inn Restaurant. Click on the images to learn more about these iconic locations.
Adopt-a-highway is a New Jersey state program designed around people and organizations who volunteer to keep our streets clean. Adults and children alike pitch in to do their part. After a quick online state safety course, a precleanup meeting, and a game plan, members walk the shoulder of the designated roadway and gather bags of trash. Everything from tires to liquor bottles, paper plates, cups and more were removed. To get involved with the clean-team, click on the logo below.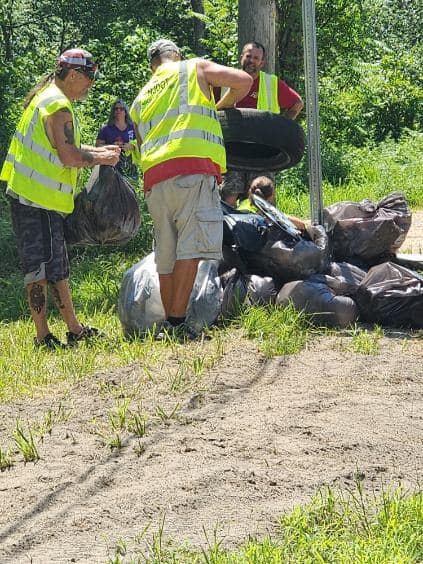 Being involved with PBVJC Clean-Team is more than just picking up trash. It is a way to give back to our communities. The people involved build a friendship and a bond. Teaching our youth how to properly respect our land and how to maintain it. It's hard to imagine throwing trash out while driving, but it happens, a lot. This is where we and other great organizations step in the help. You can even use these events towards programs that require signed off community service.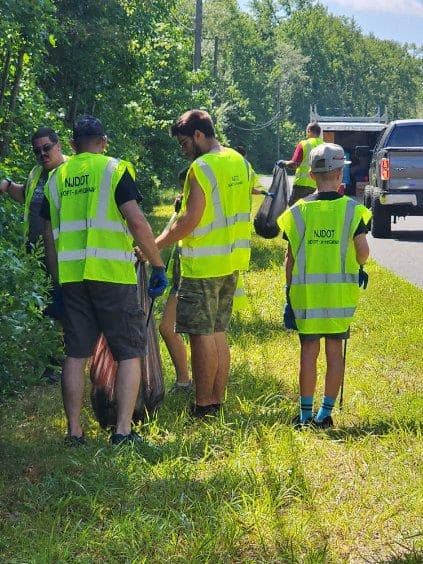 In a nutshell, PBVJC is an awesome club to be involved with. Keeping a quality over quantity mentality, PBVJC sticks to its roots. PBV creates opportunities to get into your community and be a part of a bigger picture. Breaking boundaries and bringing people together. Being a part of the PBVJC family means more than just a Facebook page. It means getting out and working hand and hand with others to help. Meeting up and making friendships that last forever. Traveling off pavement on adventures. Bringing like-minded individuals together who share common goals. Taking the "Jeep life" just a step further. If you are interested in becoming a member and joining in the PBVJC family, click on the links on this page. From Pine Barren Venom Jeep Club, PBVJC-EATS, Venom Elves, or the PBVJC Clean-Team, there is always something going on. Get up and get involved…..