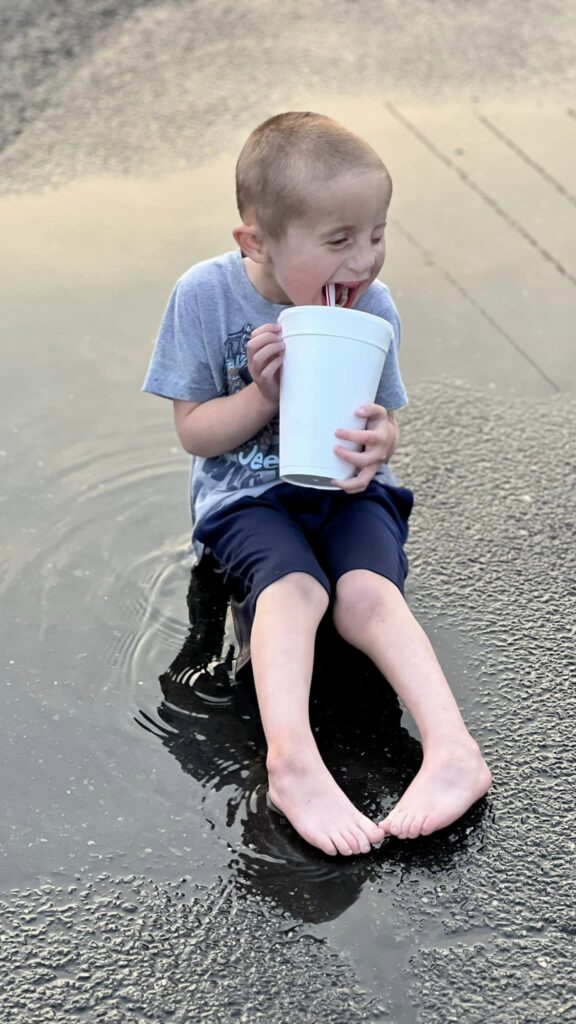 PBVJC hosted a meet and greet on Friday June 16 and it was so sweet! Literally! Pine Barren Venom Jeep Club met at one of the best ice cream places on the planet. White Dotte Dairy Bar.
White Dotte Dairy Bar has been a staple of the community since 1952. Serving up sweet treats and excellent food that leaves the bellies full. The wait staff is well trained, and the orders were quick to be delivered.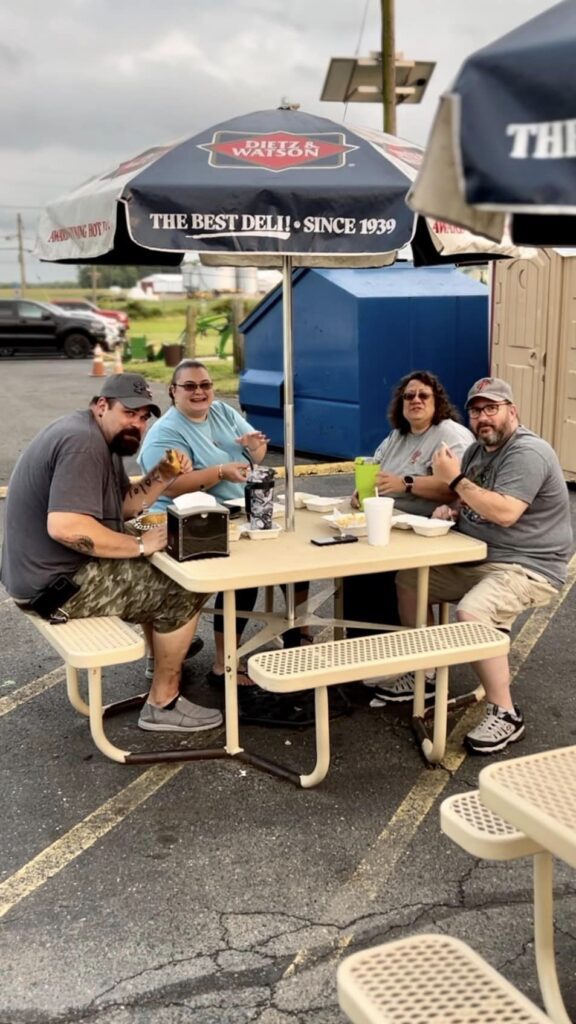 Not only does White Dotte have some amazing food and ice cream, its also the home of White Dotte Communications and Electronics. Everything from stereos to CB radios and everything in between can be found here as well.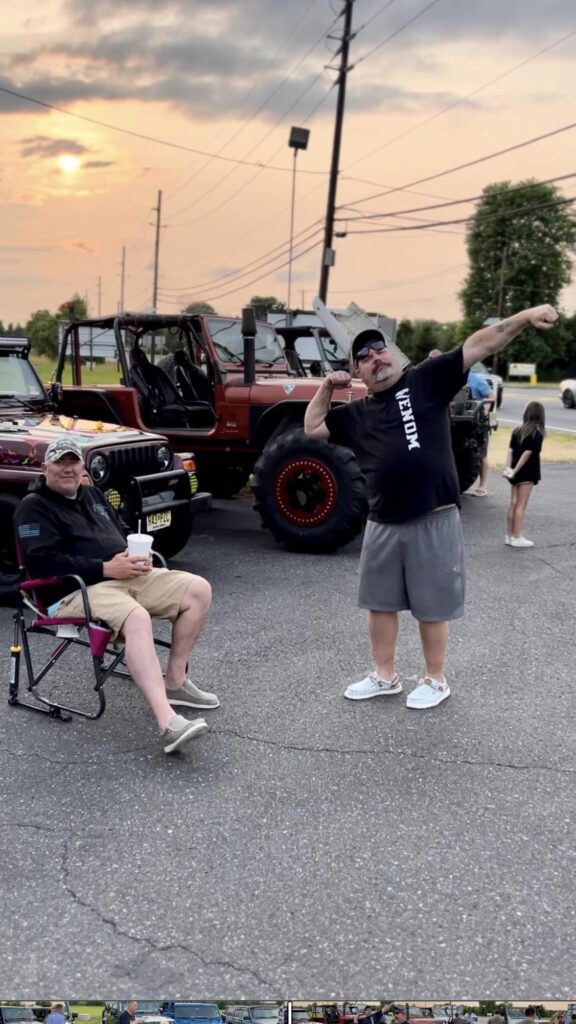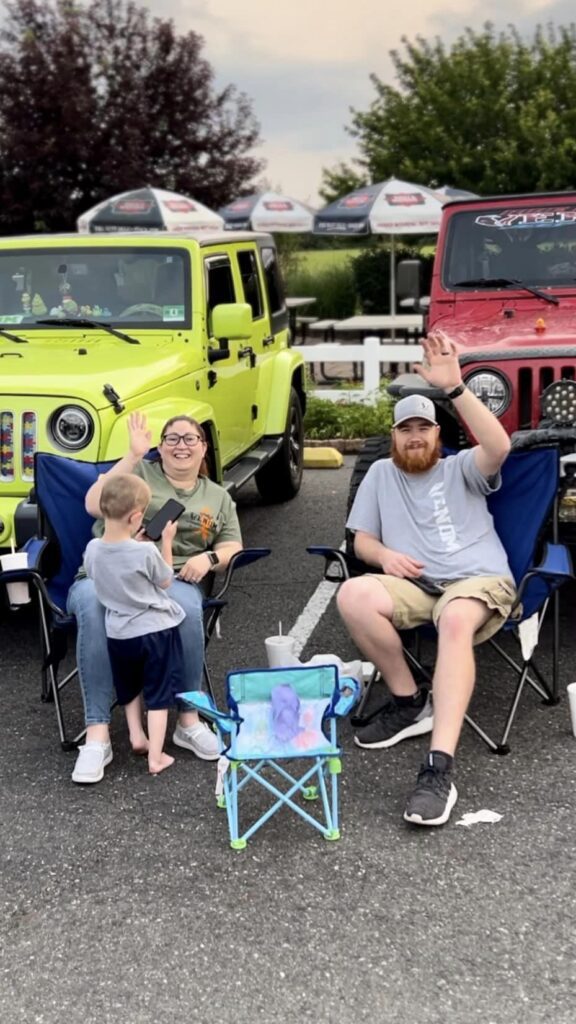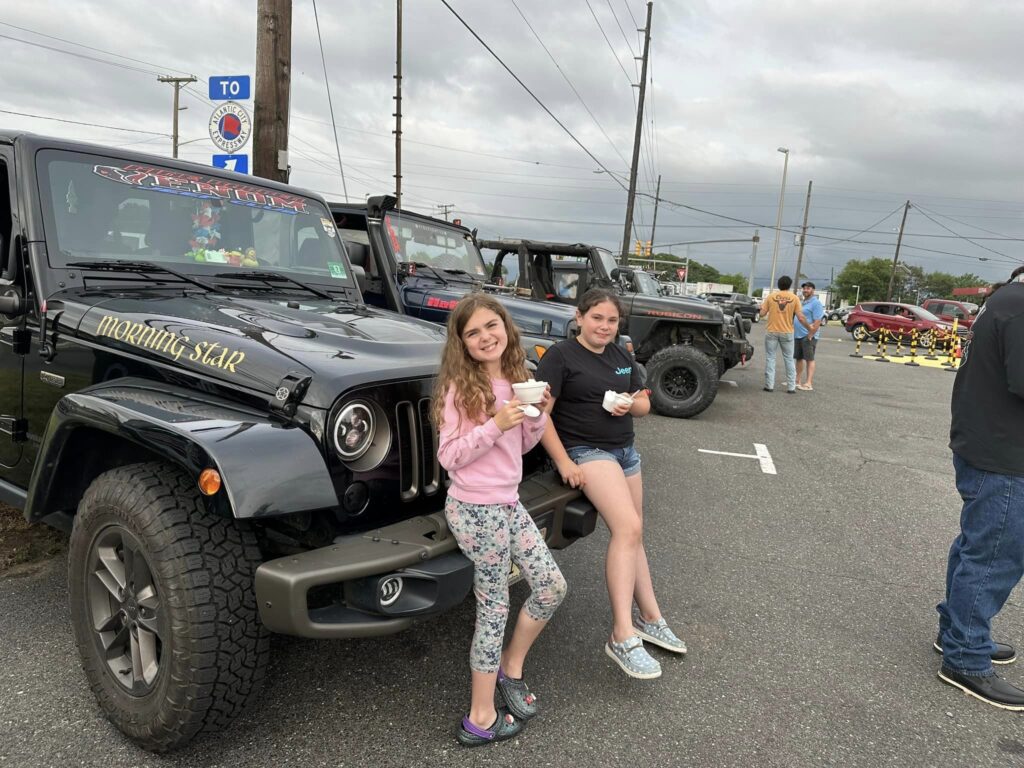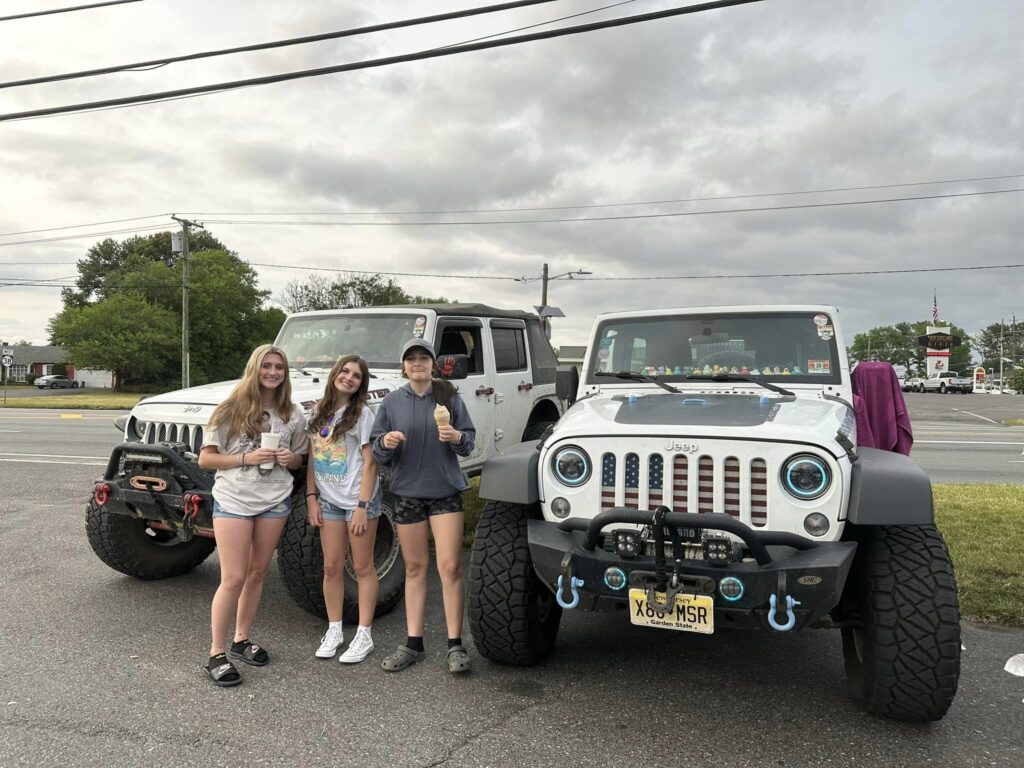 People from all over the state gathered to enjoy this club meet up! Faces of new and old gathered to tell their stories of the Jeep life. All in all it was a wonderful night of fun, friends, and Jeeps!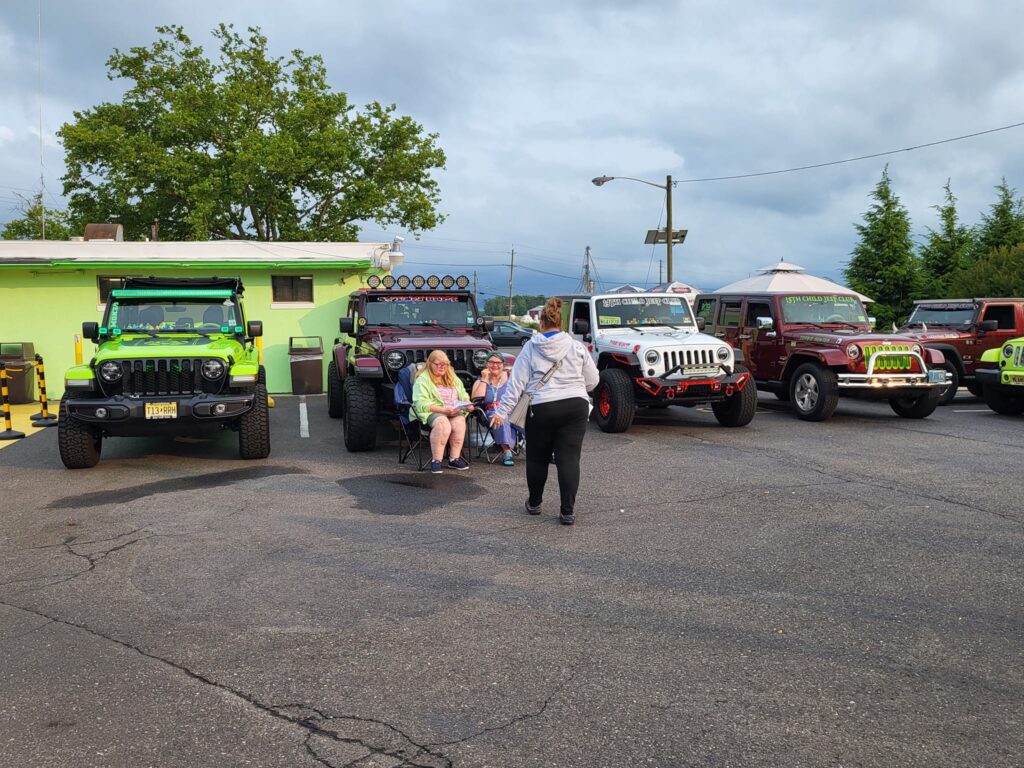 As if a meet and greet wasn't enough fun. Pine Barren Venom Jeep Club hosted a wet and wild woods ride the very next day! This ride was not for the faint of heart. With tight roads and deep puddles, the members had to bring their "A" game. Boy did they!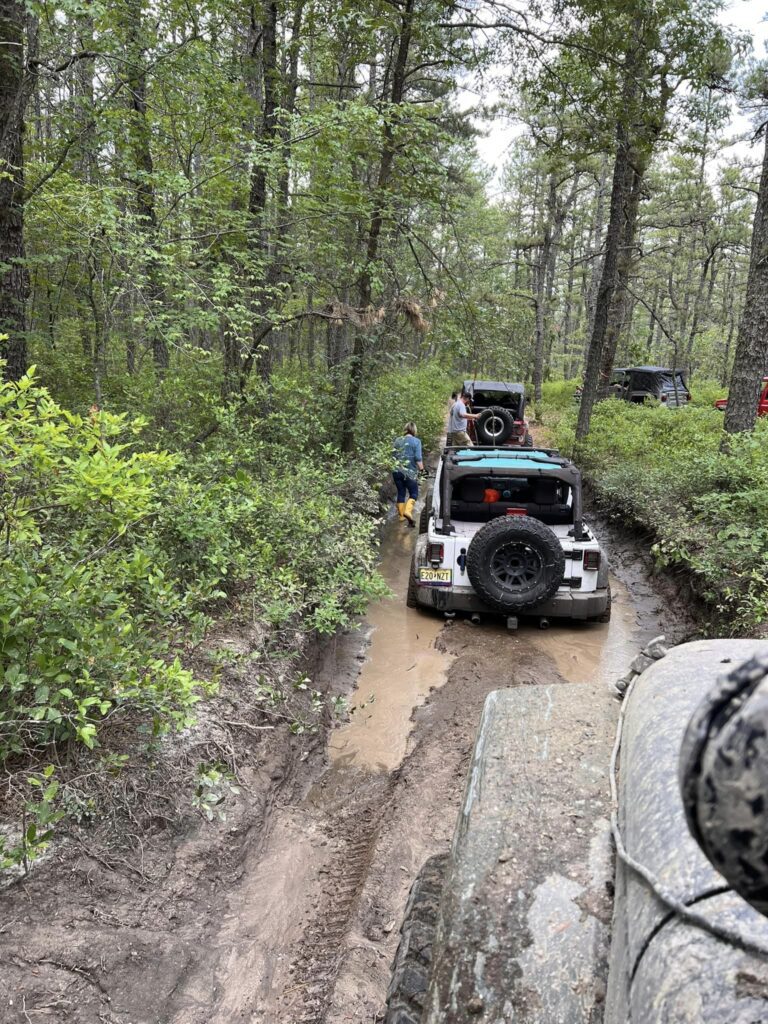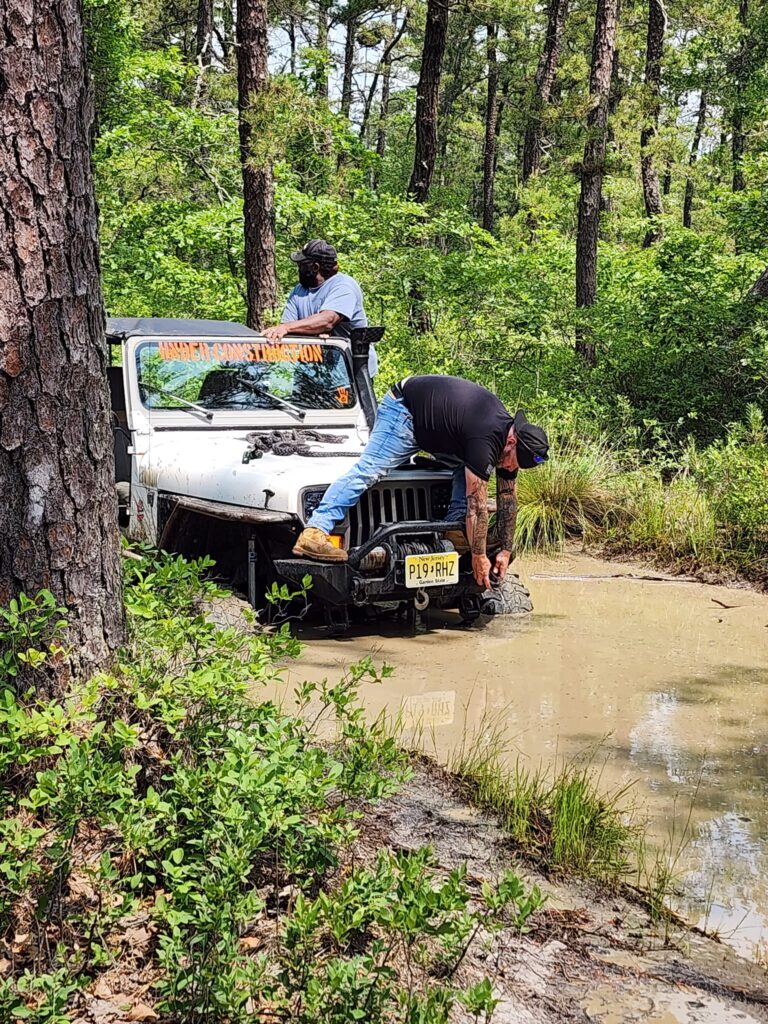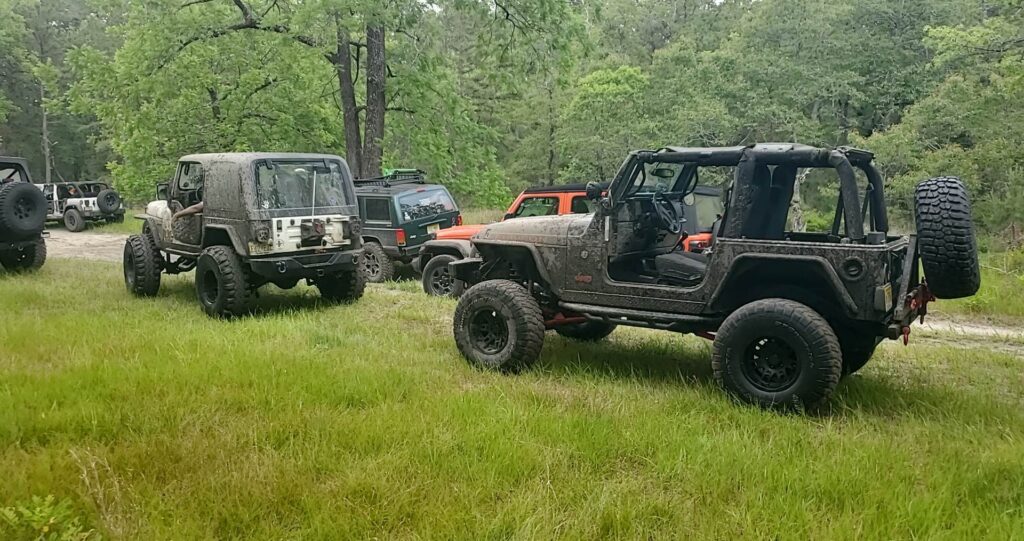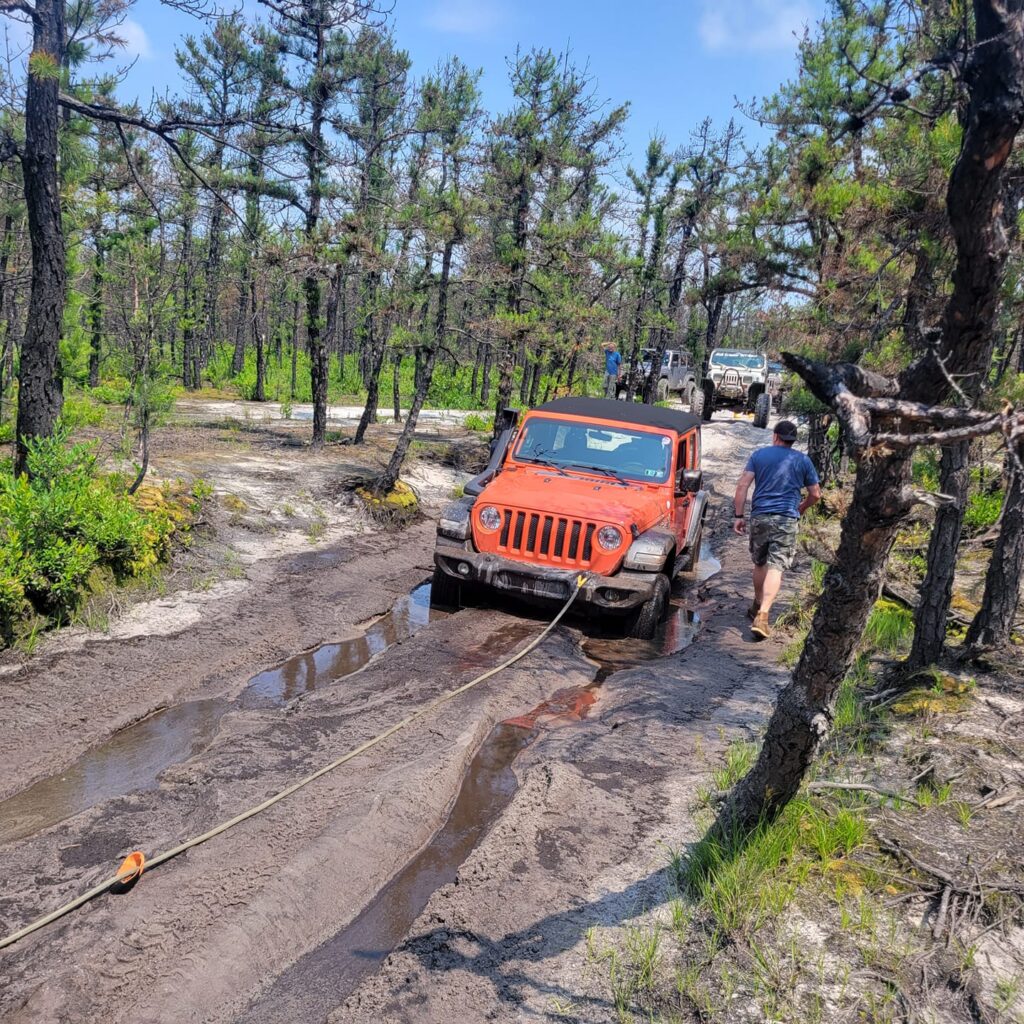 This intermediate woods ride had the Jeepers diving in for a great off pavement experience.
Leading the woods ride was Steve and Ryan with Allan and Justin at the tail in a coordinated effort to split the group off into two packs. Once in the woods each group was following a designated course. Each of the two groups rode out in different directions and met up midway to do lunch. Faced with challenging area to ride, the groups teamed up to overcome the odds and safely make their way through the course.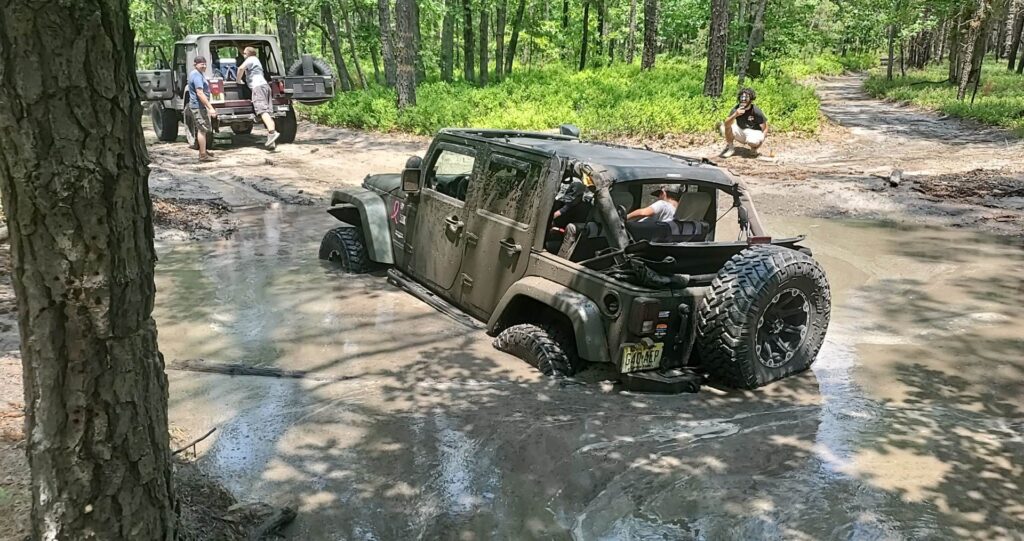 Taking these two groups through a challenging course the trail guides planned a great day of wheeling. Members worked together to navigate through the terrain.
PBVJC tries very hard to make sure their woods rides are organized, safe, and fun. Splitting larger groups up into smaller ones proved to be an excellent tool to ensure all the Jeepers involved had the best experience possible.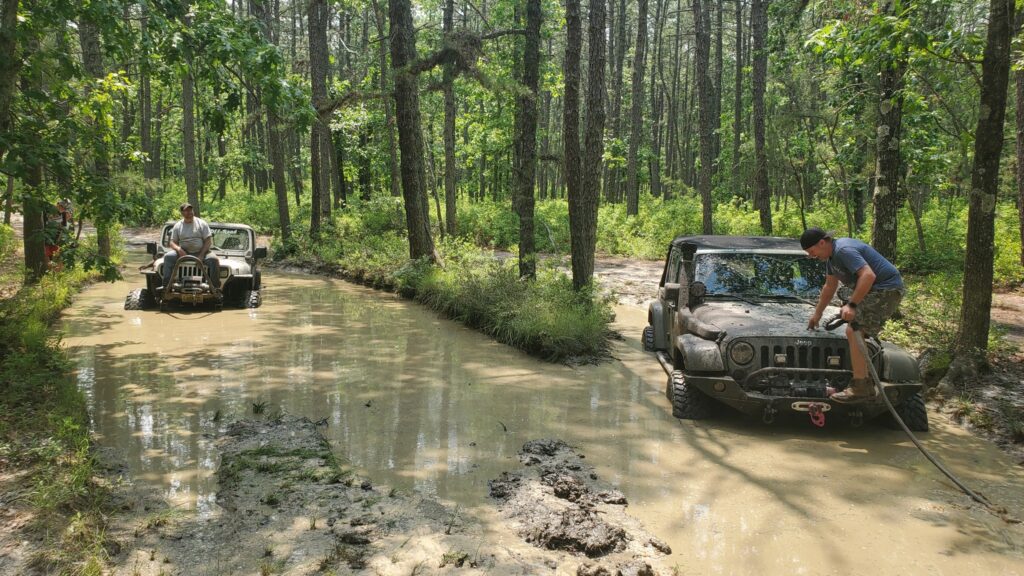 It was great to see the Jeepers who were once beginners break out of their shell. Taking their knowledge they got from PBVJC beginner rides and applying it in the woods. What a great way to spend the weekend. No man was left behind and everyone pitched in to help out those who were stuck. Remember, if you haven't been stuck, you aren't riding hard enough. Stay tuned for the next write up on future PBVJC events. Who knows, maybe you will join us on the next one!