Do you like to push your Jeep to the limits? How about playing in the deeper water? Do you just want your Jeep to breathe a little better? Then a Rugged Ridge Amfib Snorkel can do the trick.
      A direct cold air intake or snorkel can actually add a small amount of gained performance. It can also add a small boost to your fuel economy. However, most people want it to be able to enter deeper water crossings while out on adventures.
      We all love to do upgrades to our Jeeps. With that comes small amount of diligence. It's always good to check over your added components before a trail ride. This applies to long trips or on routine maintenance days as well. Recently, a PBVJC member ran into an issue with This particular snorkel. Imagine if they took this into deep water with it collapsed like pictured above. This could have been catastrophic. This member was on the up and up with their constant supervision of their Jeep. They noticed this issue and reached out to Rugged Ridge. The company has a history of making great products. When this issue was made aware to them, they immediately made efforts to fix the issue. This issue was covered under warranty and was resolved free of charge. The replaced part has since been installed and we shall see how it goes. There seems to be a couple ways the company made a solution. Either way, they made right. Moral of the story, keep an eye on your aftermarket add on items as well as your Jeep. This will almost always prevent worse issues when caught early.
      Before you add a snorkel to your Jeep, determine its water wading height. Most manufacturers will provide this information in the owner's manual or online. For example, Jeep's website says a 2017 Wrangler JK is capable of 30 inches of water with stock trim. But you would want to attack the water at a slow, consistent speed to avoid large waves or splashes.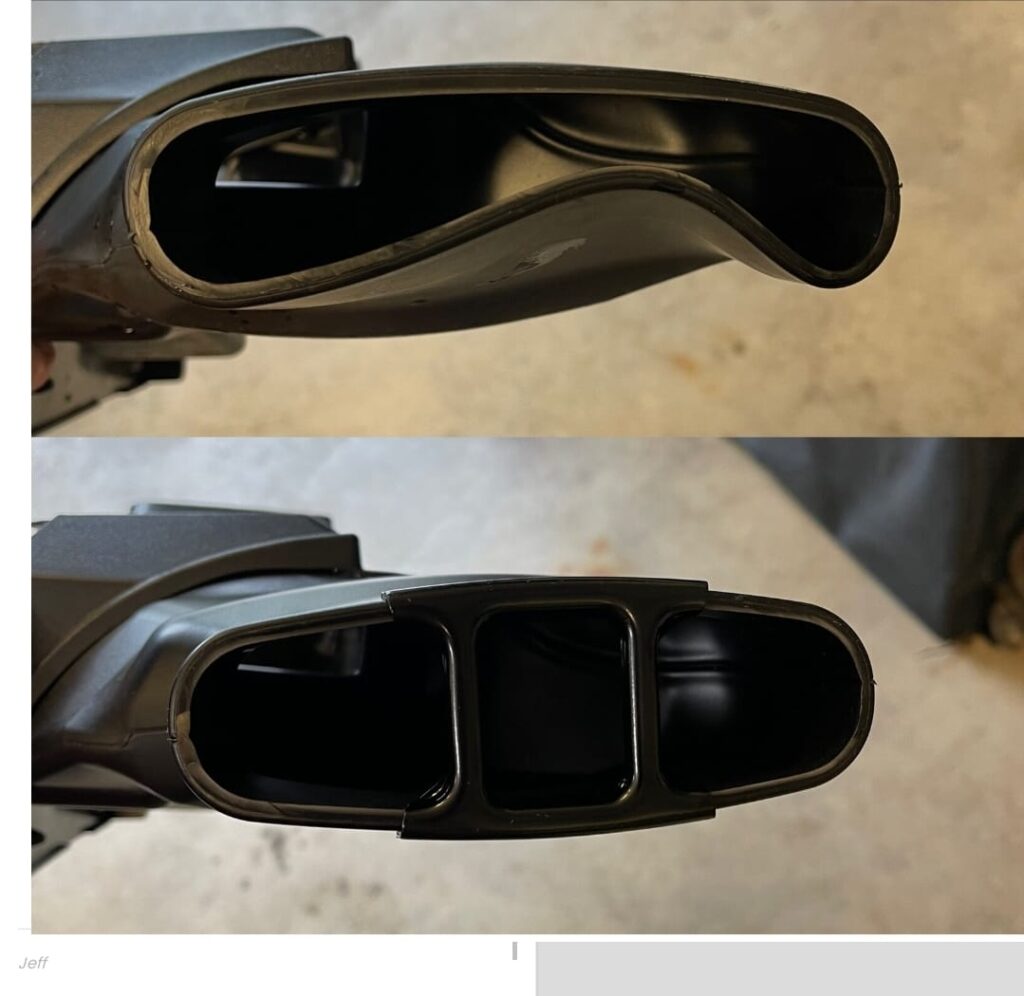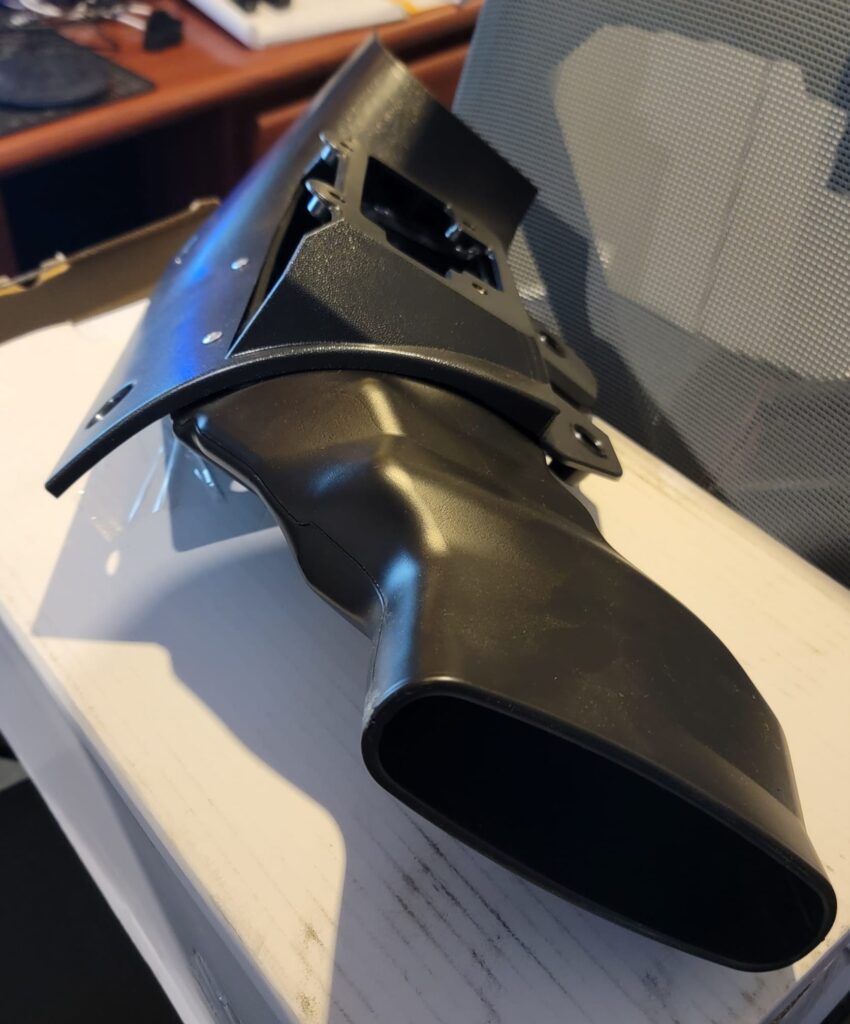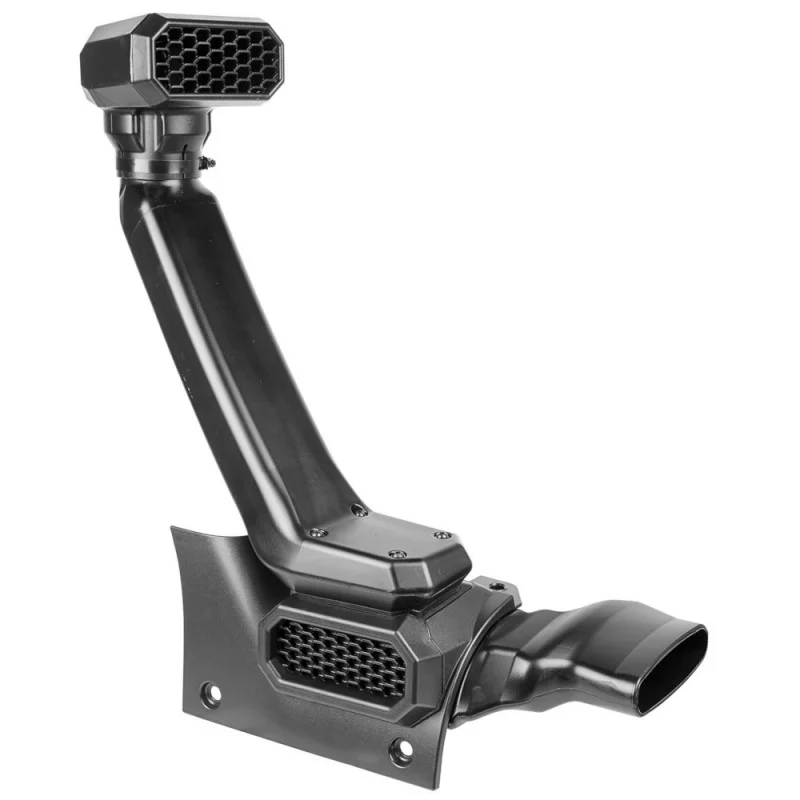 Remember that when a vehicle enters a water crossing and you hit hard it splashes. Most people love the big splash! Did you know that the same splash on the outside of the vehicle is the same under the hood? It's always good practice to know where your air intake is. Keeping this side of the Jeep to the "high" side of the crossing is important. Even hitting a puddle on the road can cause damage if hits right. Slowly moving into water and watching the depth is also very important. If you maintain a slow pace and the water is below the intake you should be fine. For the more adventurous people adding a snorkel opens doors. With a snorkel you add direct cold air flow to the motor. This can increase horsepower and fuel economy. It can also allow you the ability to splash or drive in deeper water more aggressively. You can go deeper into water if you are careful. Always follow manufacturer's instructions and make sure all the connections are watertight before attempting any water related obstacles.
     Whatever way you choose to enjoy playing in the water, be careful. The last thing you want is to injure yourself or Hydro lock your motor. A high-quality, correctly installed snorkel can help prevent costly damage, but you must take every precaution to keep your Jeep high and dry.